03/10/12 19:37
This is Rylan. He's a cornerback and a D-back for Mighty Mite 2, a youth football team in the Jacksonville NC edition of the
Pop Warner Little Scholars
, otherwise known as
Jacksonville Storm
. Rylan's photo stood out to me, so I asked his mom if I could use it on our website. She said yes, so here he is!
We're almost done shooting the teams in the league, and the photos have turned out fantastic!
Thanks for giving us the opportunity to be the official league photographer!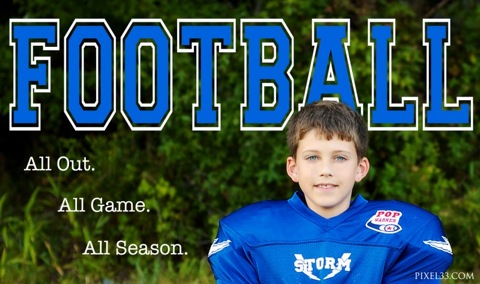 02/10/12 19:39
Marley had her first birthday, so her mom wanted to do a cake smash.
She was more interested in the cake holder, though… I guess it just tasted better!
We also played diva dress-up, which was a ton of fun!
Happy birthday, Marley!